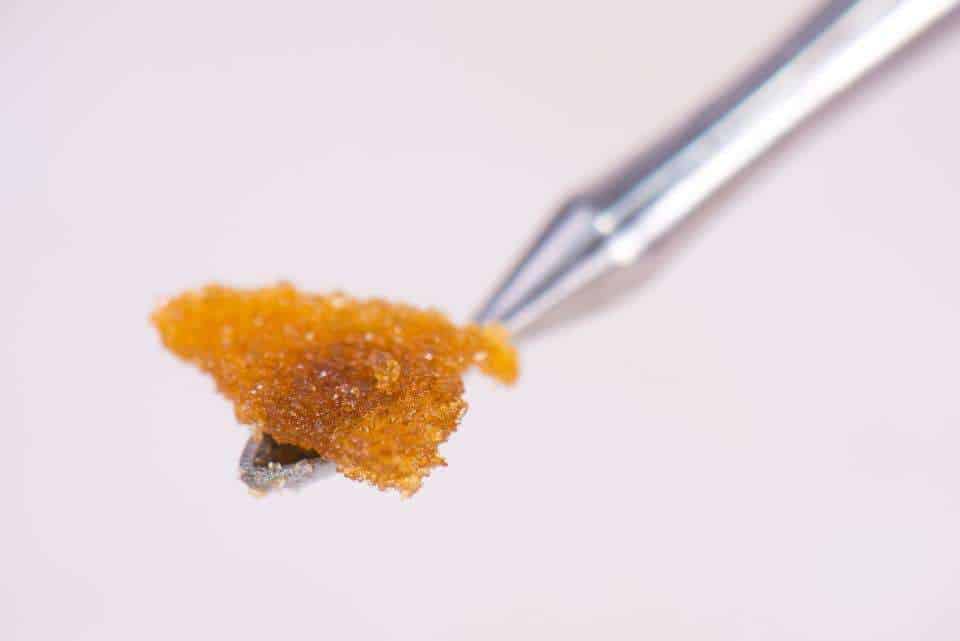 A study published this month in the American Chemical Society's ACS Omega found that a method of using cannabis known as dabbing may expose users to elevated toxin levels as compared to other methods.
As the study noted, the principal product used in dabbing is butane hash oil (BHO), which is extracted from cannabis by adding and removing butane, and can resultingly have an active THC content of up to 90%–easily several times the amount you might find in regular dispensary-quality cannabis flower, a.k.a bud.
The team also explained, "Different nuances in its processing can lead to slightly different consistencies, which take on terms such as shatter, budder, crumble, pull-and-snap, wax, and so on."
In order to release the vapor and active chemicals therein, users commonly use either a self-heating electronic nail or, in the case of simple metal nails, apply heat with a handheld blowtorch or similar tool.
In this case, as with previous research on e-cigarettes by the study's senior author, Robert Strongin, Ph.D., it seems the higher the temperature that a substance's flavoring terpenes are subjected to, the more carcinogens, toxins, and potential irritants are produced–meaning the (literally) hot art of dabbing could put users at greater risk than other methods.
In the researchers' simulations, concentrates that were subjected to higher heat seemed to create vapor containing higher levels of methacrolein (MC), a "noxious irritant" related to the powerful pulmonary irritant acrolein, and benzene, a known carcinogen that's been studied for years.
"The difficulty users find in controlling the nail temperature put[s] users at risk of exposing themselves to not only methacrolein but also benzene." "Additionally, the heavy focus on terpenes as additives seen as of late in the cannabis industry is of great concern due to the oxidative liability of these compounds when heated." "Given the widespread legalization of marijuana in the U.S., it is imperative to study the full toxicology of its consumption to guide future policy," he said.