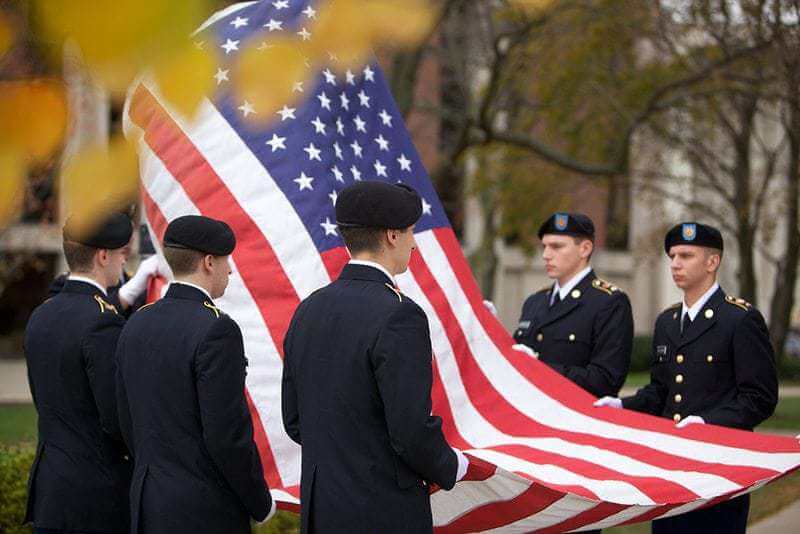 The Institute for Veterans and Military Families, headquartered at Syracuse University, was recently awarded for its leadership in employment of veterans with disabilities.
IVMF officials run programs for veterans and their families across the United States.
"For PVA to recognize the IVMF for its work — particularly related to how we are working to empower and support this generation of military veterans with disabilities through the programs that we run — I think for us it's a tremendous honor, and it's a recognition of the good work that we're doing here," Haynie said.
"One thing that I think our university should be proud of is, last year alone, about 25,000 military members who were leaving the military, as well as veterans and military spouses and children, went through programs run by this institute," Haynie said.
Haynie created an entrepreneurship boot camp program for veterans with disabilities when he first started working at SU 10 years ago. Now, that program runs at 10 other college campuses across the country under the direction of the IVMF.
SU created the entrepreneurship program for veterans with disabilities because it is difficult for veterans to transition back to civilian life, said both Haynie and Tracey Shifflett, director of communications and external affairs for PVA.
Moving forward, IVMF officials hope the PVA's award draws attention so the organization can reach a broader spectrum of veterans and military-related people with disabilities, Haynie said.
"There are over 40,000 veterans service organizations in the country," said Stephanie Salanger, director of communications for IVMF and SU's Office of Veteran and Military Affairs.
Haynie added that it is an honor to be awarded by such a well-respected veterans organization.