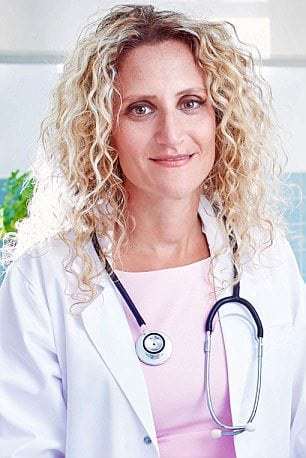 That's why it is important to get anything you feel is not quite right for you checked out.
The World Health Organisation has warned that 50g of processed meat a day – just one sausage – increases the chance of developing bowel cancer by 18 per cent.
According to Cancer Research UK, the less alcohol you drink, the lower your risk of cancer.
The solution: It is important to say that not everyone who drinks alcohol will get cancer – of course not – but it is a risk and we have to weigh up that risk.
Exercise is also linked to a lower risk of polyps developing in the bowel.
He says: 'I used to love bacon – and as a 6ft-tall former rugby player, I'd eat meat most days.
'Research into genes for bowel cancer is at an early stage, so they don't know how significant these anomalies are, but she's now been told to have a colonoscopy every year, rather than every five years as she did before.