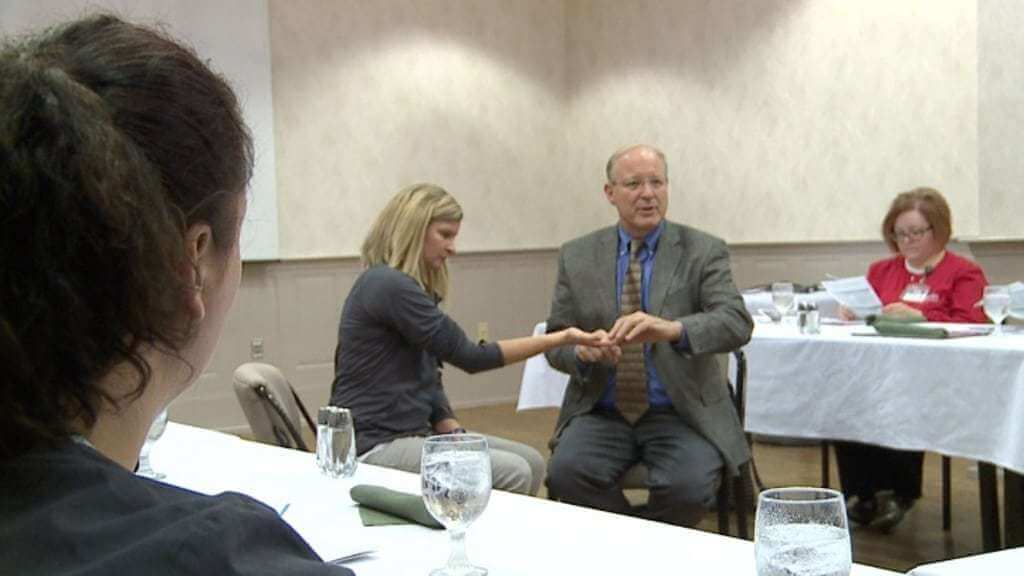 COLUMBUS – Local businesses had the chance to learn about hand safety and recovery in the work place, at the Health and Safety Council's monthly meeting.
Columbus Community Hospital Occupational Health Services Director Danielle Frewing says the meetings are focused on how businesses and companies can remain safe in the work place, while keeping up with the latest regulations and safety tips.
"We're excited to have Dr. Ian Crabb, from the Columbus Orthopedic and Sports Medicine Clinic, here to talk about hand injuries. You can be as careful as you can in the work place, sometimes hand injuries arise, and he is our expert in how to treat those different types of hand injuries, such as; trigger finger, de quervain syndrome, and carpal tunnel just to name a few," says Frewing.
Dr. Crabb says it is important to know how to prevent and recover from these injuries, because the hands are such as vital part of day to day work for most people.
"A large portion of our brain is devoted to the parts that operate the hand, and we take it for granted, and when things go wrong with it, it can really be a major problem. So the goal is to learn about prevention, and how to be safer in the workplace," says Crabb.