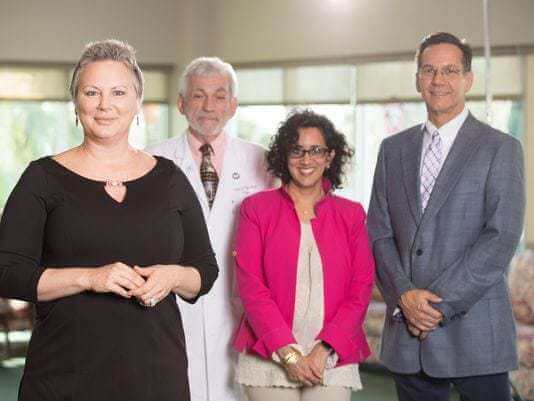 One year ago, Diana Pratt was diagnosed with inflammatory breast carcinoma (IBC), the rarest and most aggressive form of breast cancer. As a result, it easily spreads without being detected.
Needless to say, Pratt was stopped dead in her tracks by the diagnosis.
While she consulted with specialists at MD Anderson, Pratt gathered a team of local physicians including: medical oncologist, Alpana Desai, MD; Martin Health Physician Group radiation oncologist, Michael Burke, MD; and breast surgeon, James Vopal, MD.
Pratt was pleasantly surprised that her medical team in Stuart was willing to integrate MD Anderson's protocols into her care and treatment.
"I consulted with Diana's surgeon at MD Anderson and Dr. Burke spoke with her radiation oncologist there as well.
As Pratt's medical oncologist, Dr. Desai helped choreograph the coordination of care her patient received.
"Diana had an amazing response and all of us, including the specialists at MD Anderson, were extremely pleased with the results.