Short Term Health Insurance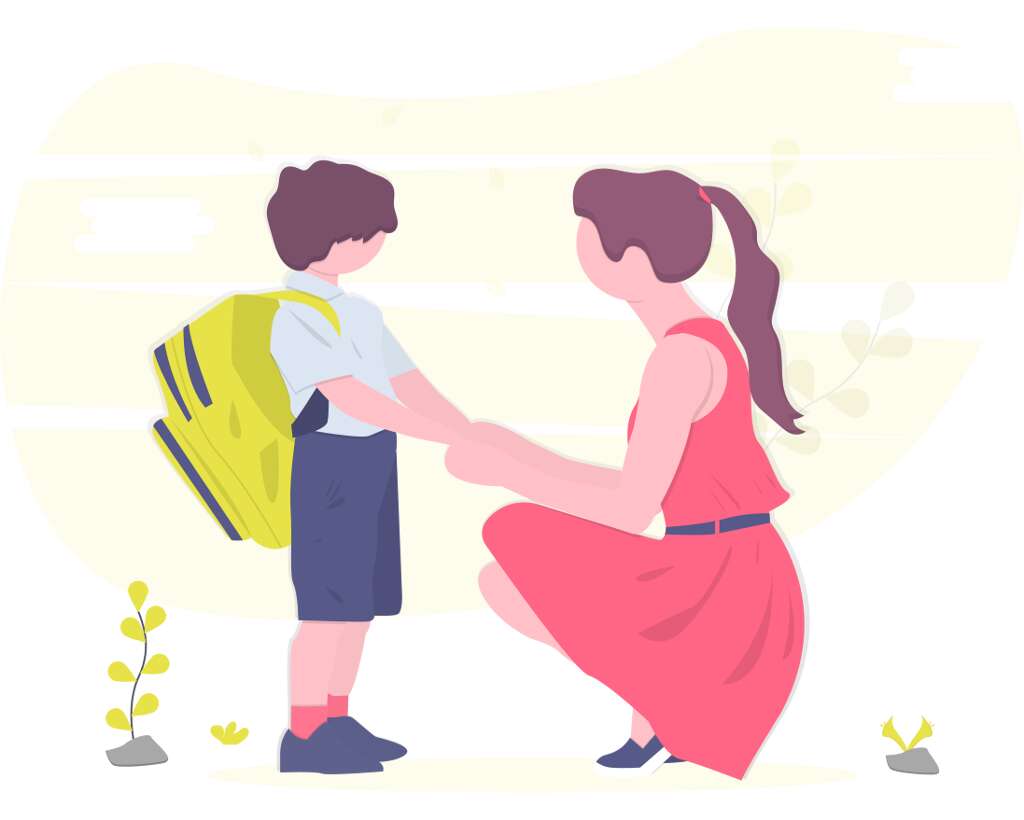 Health Insurance

As Low As
More flexible than traditional plans
Easily check your options!
What is Short Term Health Insurance?
Short term health insurance plans do not have the essential health benefits that the Affordable Care Act requires. Short term health plans only provide coverage for routine doctor's visits and major medical problems. The Affordable Care Act does not deny coverage for those who have pre-existing medical conditions, while Short term health plans may deny you coverage.
Always check the plans carefully, as despite offering fewer benefits, it is also possible that Short Term health insurance might cost more. Especially if you are eligible for health insurance subsidies under Obamacare. These short term plans are not eligible for any premium subsidies. Since these plans do not meet Obamacare requirements, you will have to pay a tax penalty. The maximum is the average bronze plan premium, but it can be either 2.5% of your income or $695 per person.
Short-term health insurance Benefits
Provide coverage in case of sudden sickness or harm
Coverage can begin the day after your enrollment application is submitted
The length of the plans coverage can vary from 30 days up to 1 year
Provides insurance during transitional periods
Why Buy Short Term Health Insurance?
Short Term Health Insurance is useful for people who need transitional coverage (between jobs, for example), students studying abroad in the U.S., or for others for whom Obamacare is not ideal. While benefits are typically limited compared to ACA plans, a wide variety of healthcare providers accept Short Term Health Insurance.
When Short Term insurance may be the best coverage for you
You missed the deadline to apply for the Affordable Care Act (ACA).
Your ACA coverage has not started yet.
You are 26 and no longer on your parent's insurance plan.
You are waiting for your employer's health benefits to begin.
You are younger than 65 and are healthy.
You want to bridge your medicare insurance.
Key information about Short Term Health Plans
You can apply for coverage any time and get coverage as soon as the next day.
Short term health plans coverage typically lasts about three months.
A card that discounts the cost of drugs may be provided by Short Term health plans, since most of these plans do not provide drug coverage. Newer drug plans may offer generic drug coverage for prescriptions not related to any pre-existing conditions.
The costs associated with a typical childbirth are not covered, but childbirth complications typically are.
Only the minimum state mandated mental health coverage is provided.
Substance use disorder coverage, such as rehabilitation, is only provided when required by the state.
Preventative care services are not usually covered by plans, but some plans have coverage with cost-sharing requirements.
Pediatric oral and dental care is provided when state mandated.
Plans may either have a preferred network or are broadly accepted.
Short Term Health Insurance Basics
Short Term Health Insurance provides limited medical insurance for a predetermined period of time. Short Term Health plans are characterized by reduced medical coverage levels and by insurance premiums that can be fifty percent less expensive than basic Obamacare plans. Since Short Health Insurance plans do not comply with minimum coverage standards of the Affordable Care Act's ("ACA"), you will have to pay the federal "Shared Responsibility Tax".
Insurance Coverage
Benefits Typically Provided by Short Term Health Insurance
Doctor visits and specialist visits
Lab tests
X-Rays
Hospitalization
Emergency care
Short Term Health Insurance does not provide maternity care, and benefits like drug coverage may only be partially provided or not provided at all. Deductibles can be high, and payment allowances limited, so it's important to review these items carefully in Short Term Plans.
Pre-existing Conditions
Pre-existing medical conditions are not covered by Short Term Health Insurance, so if you have had a new medical diagnosis in the last two years you should consider another option.
Short Term Health plan enrollees are not limited to the Annual Enrollment Period that the Affordable Care Act requires. When applying for Short Term Insurance you will have to answer questions about your current health status and any indication that your health is poor could cause your application to be rejected.
How Is Short Term Health Insurance Different Than Obamacare and Standard Healthcare Plans?
Short term health insurance will not prevent the obamacare tax penalty

These Short Term health insurance plans coverage do not meet the requirements of the Affordable Care Act ("ACA"). This means that you will still need to pay the federal "Shared Responsibility Tax" for any month you don't have an ACA plan.

Short term insurance plans are not automatically renewable, but instead require you to reapply if you wish to continue coverage

Due to regulations set by the Affordable Care Act regarding non-ACA plans, you are required to submit a new application if you wish to renew your Short Term Health Insurance plan.

You can be denied coverage due to pre-existing conditions

Short Term health insurance plans are able to deny applicants coverage depending on the applicant's current or past health conditions. Insurers will frequently inquire about up to 2 years of medical history.

Benefits covered by short term plans can be limited

Because Short Term health insurance plans do not comply with Affordable Care Act standards, the "Ten Essential health benefits" guaranteed under the ACA do not apply to these plans.

Do you need more information on standard health plans and obamacare plans?
What are the Advantages of Short Term Health Insurance over Traditional Health Plans?
Short term plans can be cheaper an aca plan, even including the tax penalty

If you are ineligible for Obamacare plan subsidies, Short Term plans may provide acceptable coverage with total costs from premiums and tax penalties that are still lower than ACA plans.

Healthy individuals will not need many of the benefits provided by an aca plan

The ACA's Ten Essential health benefits provides coverage for services that might never be needed by some people.

Pre-existing conditions restrictions do not apply to healthy individuals

Short Term plan limitations on pre-existing conditions won't impact you If you don't have any medical issues

You can still get an aca plan later if you develop a condition that prevents you from reapplying for a short term plan

While developing a new medical condition might prevent you from receiving additional Short Term plan coverage, Affordable Care Act health plans cannot refuse to insure you, so you can always switch back if you need to, during the open enrollment period.

You might be prevented from buying an aca plan if you miss the open enrollment period

Insurance plans provided by the Affordable Care Act require that you enroll before their Open Enrollment deadline (with limited exceptions). If you miss the deadline, you will be likely unable to purchase ACA health insurance. Short Term Health plans do not have a deadline for applications so you can enroll whenever you need to. The 2017 ACA health plan Open Enrollment deadline was January 31, 2017. The Open Enrollment period for calendar year 2018 ACA coverage will be from November 1, 2017 to December 15, 2017.

Short term health insurance flexibility

Short Term Health Insurance enables you to discontinue coverage without any penalties at any time.
Ideal Candidates for Short Term Health Insurance
Anyone healthy under the age of 65
Young adults who are unable to receive insurance through their parents' health plan
Non-domestic students studying in the U.S.
People seeking health insurance for a prearranged time period
If you do not qualify for the Affordable Care Act's Special Enrollment Period and still need health insurance
People who are too young to apply for Medicare and are unable to receive insurance through an employer